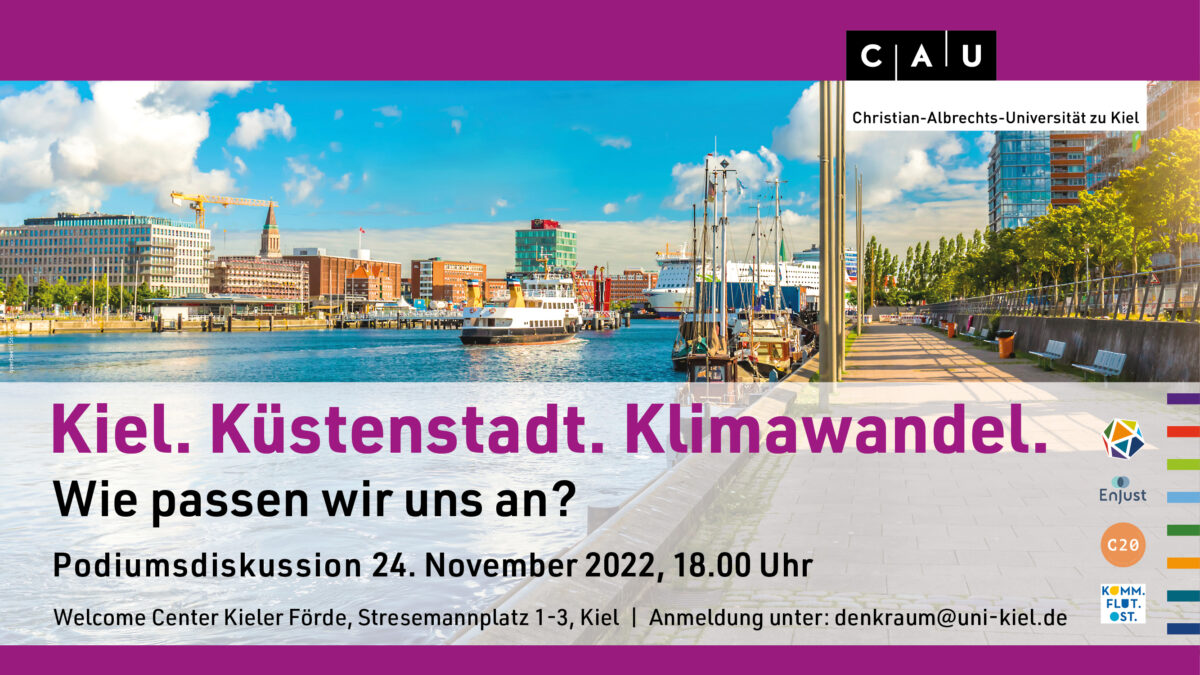 Panel Discussion:
Kiel. Coastal city. Climate change.

Extreme weather events such as heavy rain and storm surges are on the rise. Long-term changes, such as sea-level rise, are affecting Kiel as a coastal city to a particularly to a particular extent. What events can we expect and how can we prepare for them?

Time: Thursday, 24.11.22, 6 pm CET
Location: Welcome Center Kiel Fjord, Stresemannplatz 1-3, Kiel
Please register by mail: denkraum@uni-kiel.de

Panelists:
Dr. Jana Koerth (Coastal Risks, CAU)
Dr. Anna Lena Bercht (Urban Geography, CAU)
Annafried Stürmer (Climate Adaptation Manager, City of Kiel)
Gabriele Fründer (Head of State Construction, GMSH)
Prof. Dr. Silja Klepp (Social Dynamics in Coastal and Marine Areas,, CAU)

There will be an open discussion afterwards.

The event will take place in German.